Julie Pacino is leading innovation at the forefront of Web3 filmmaking, and it's not even close. Her upcoming feature-length debut, I Live Here Now, evolved out of a 2021 photography NFT collection of the same name, and the film is largely being funded by Pacino's follow-up to that series, Keepers of the Inn. And having recently announced a deal with crypto payments platform MoonPay to co-executive produce the film, it's become irrefutably clear that few others in the NFT community are maneuvering as deftly as Pacino to push creative freedom forward. 
In recognition of Pacino's inclusion in the 2023 edition of the NFT100, we sat down with the producer, photographer, and filmmaker to talk about her partnership with MoonPay, how she's using Web3 tech to interact and create with her community, and what fans and collectors can expect this year. 
Redefining the creator-fan relationship
Accessibility is a primary value for Pacino. A veteran in the space, she has never lost her sense of appreciation for how figures in the NFT community have welcomed her questions and curiosity with open arms whenever she needed to learn about something. 
That accessibility is something Pacino wants to relay to her fans.
"I felt like it was like anyone that I wanted to talk to or that I needed advice from was like really open and willing to have a conversation with me," Pacino said while speaking to nft now. "So I just tried to provide that to my community members. Whether it's regarding my movie and my creative choices or something that they might be working on. I'm sort of a phone call away."
Thinking of ways to bring her community into the creative decision-making process is nothing new for Pacino. Both I Live Here Now and Keepers of the Inn are collections that feed into the larger narrative of her upcoming film. As Pacino slowly began to form the characters and stories from the images in those series, she had developed a plan for her collectors in which they'd be able to log in to a token-gated website and vote on creative decisions for the film. 
While she and the community ultimately decided to go a different route with the token-gated website, Pacino notes that individuals in her community regularly reach out to her with interest in helping not only steer the film's creative course but in realizing its production as well. 
"Just last week, I had a two-hour conversation with one of our community members," Pacino recalled. "We were brainstorming about themes in my movie because I'm in the process of a bit of a rewrite. That was just invaluable to me because this individual is really familiar with my work and understands my photography and the cinematic feel that I want my movie to have. So, it was like having a great soundboard to bounce those ideas off of."
Shooting for the moon
The story of I Live Here Now revolves around a woman who goes to a mysterious hotel to process childhood traumas. There, she encounters several intriguing characters, and mystery and psychological horror ensue. 
One of Web3's appeals, Pacino says, is its ability to expand storytelling beyond what can be accomplished within the boundaries of a 90-minute film. This is why she plans to have IRL activations — possible events she describes as a blend between participatory theater show Sleep No More and Burning Man — to amplify the experience for collectors and filmgoers. Such plans are only encouraged and made more possible by Pacino's co-executive producer, MoonPay.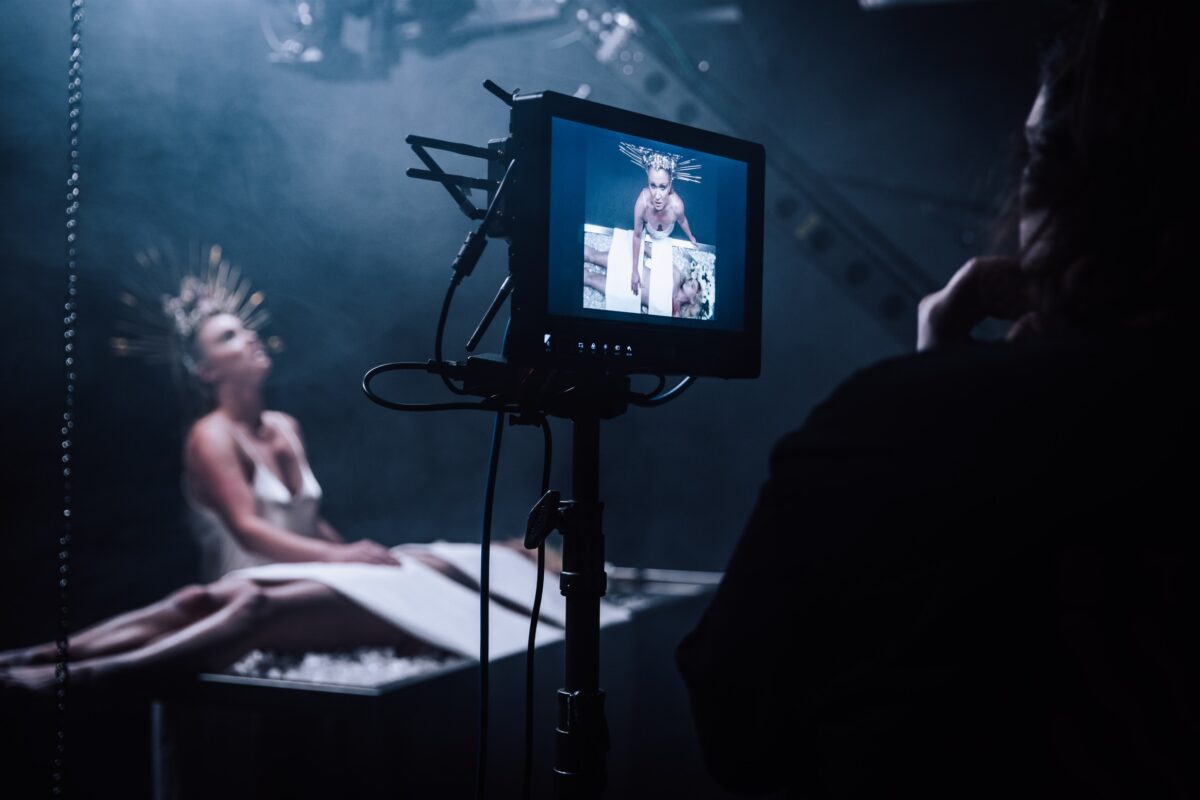 "Partnering with MoonPay opens up an entire network, and the infrastructure that they offer is going to be really beneficial for the project when it's time to build out all of that," Pacino said. "It was a natural fit."
Pacino is grateful for the way Web3 and NFTs have allowed her to engage with her artistry on her terms. The feature-length film was partly funded by I Live Here Now's follow-up collection, Keepers of the Inn, a project that Pacino says changed her life. 
Her mission now, she says, is to prove that this model of filmmaking is viable. To do this, Pacino aims to demonstrate that Web3 tech enables creatives to go beyond crowdfunding, using I Live Here Now as an example of what can be accomplished with community and how NFTs can be used to enrich the movie-going experience. 
The characters in I Live Here Now reflect Pacino's love of writing themes regarding womanhood and sexuality, topics that she says the traditional film industry isn't always receptive toward.
"I found success in Web3 by showing up every day as myself and being very open about my sexuality and my art and my interest. […] I love writing women characters that are dimensional and have flaws but that are also badass and oftentimes times doing things that you would conventionally see a man doing in a film, whether that's shooting a gun or being sexually liberated."
What 2023 has in store
Pacino has a lot on her plate for the year. Apart from finishing and releasing her first feature-length film, she has plans to produce a new NFT series called Hollywood Mornings. The collection, Pacino says, will be an intimate portrait series that could include "some familiar faces." 
And while she has yet to reveal an official release date for the film, fans can look forward to a "moving picture story" from Pacino within the next two weeks that holders of NFTs from the Keepers of the Inn collection can access.
"I don't like to predict a release date, just because I'm religious about the creative process," Pacino elaborated. "It will be finished when it's supposed to be finished. However, within the next eight to 12 months, people will be seeing a lot more from the movie than is currently available right now."
---
Want more NFT100 honoree interviews? Get the full list of everyone we spoke with here.